About Us | Testimonials
Minett Studio is a Melbourne based design studio specialising in bespoke residential architecture and interiors in the inner city, coastal and rural Victoria. We specialise in quality residential homes, renovation and restoration work and weekenders including beach and farm retreats. We also have extensive experience in multi-residential development including townhouse and apartment developments. We are a client orientated practice where each design evolves from working closely with you to understand your individual brief and aspiration; with the end result being a tailored personalised design. Minett Studio has over 18 years' experience in project feasibility, detailed design, 3D visualisation, documentation and contract administration. We have won a number of awards for House and Garden "best room" of the year, rising star award, emerging practice and recently a finalist in the Bayside Built environment awards. We work with some of Melbourne's leading builders and consultants including; land and building surveyors, civil, structural and services engineers, energy efficiency consultants, automation specialists and landscapers, ensuring premium quality construction and efficient project management. Together, this team with creative minds and technical expertise deliver our exemplary architecture.
When you hire an architect, you have a professional on your side who knows the construction industry inside out. You are working with someone who has undertaken seven years of architectural training – no other building professional is trained in design and construction to such a high level of expertise. The term "Architect" is a protected title and Australian law requires those that use it to be registered with the Architects Registration Board (ARB).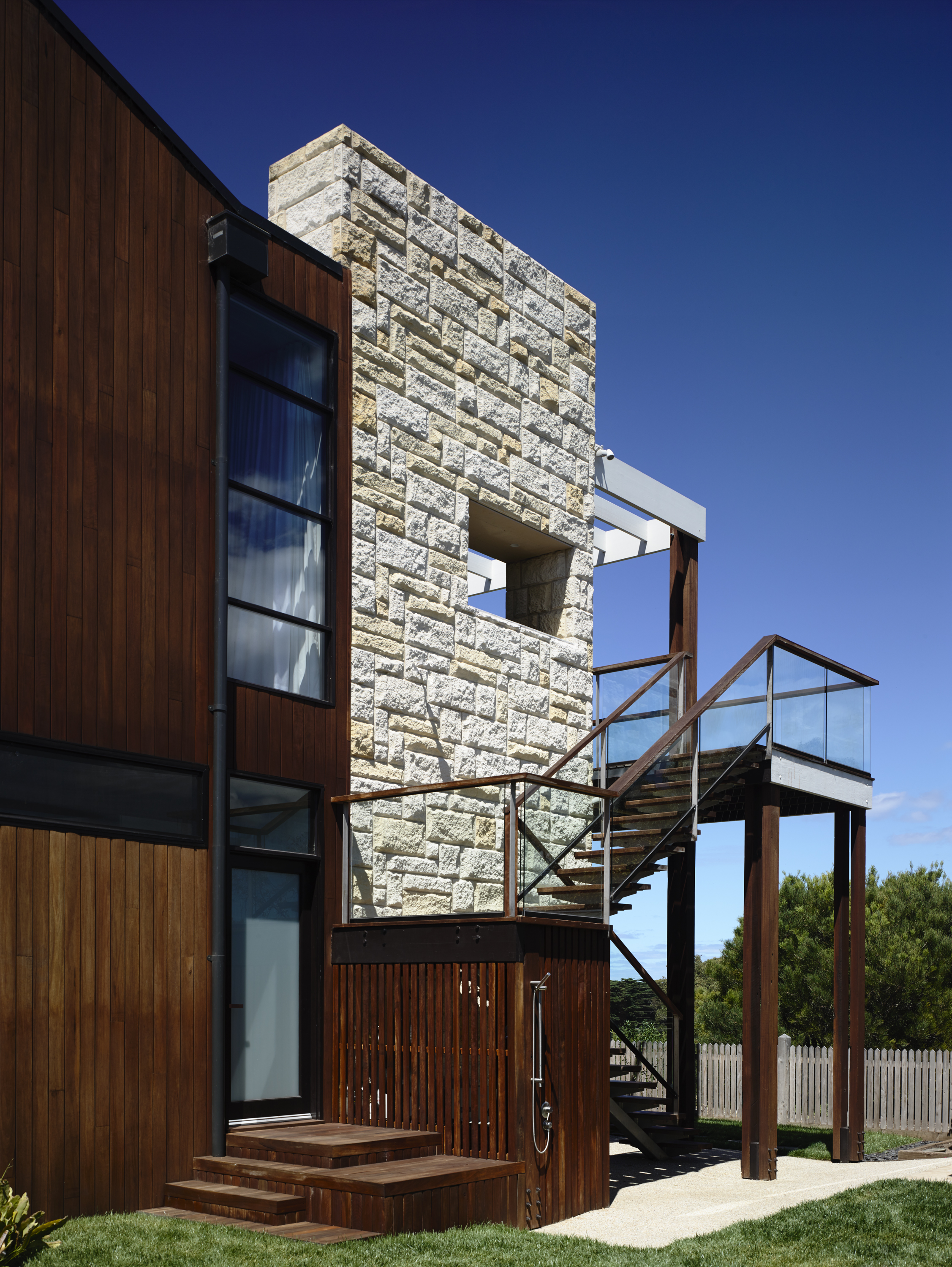 "

Good Buildings come from good people, all problems are solved by good design

"
Interior Design, Kitchen, Laundry and Bathrooms
We wanted to renovate our kitchen (too small) and our living areas (too big). Alishia came recommended by a work colleague. She gave us three proposed layouts, one of which was exactly what we didn't know we wanted. Her design moved the dining room into one of the redundant living rooms, and expanded the kitchen into the former dining area, giving us a butler's pantry and much more cupboard space. Alishia also managed the project; her firmness with the builder about the quality of the workmanship was both necessary and appreciated. Thanks for our new kitchen, Alishia!
Debbie Pickett and Tina Canton / Mount Waverley
Premier Technology Office Fitout
Alishia provided great advice during the design phase of our office fit out. She listened to our ideas and converted those to reality. We were thrilled with the result, customers and staff have all commented on the quality of the interior design. Ross Mackenzie. Director. Premier Technology Solutions Pty Ltd
Ross Mackenzie. Director. Premier Technology Solutions Pty Ltd / Notting Hill
Storage Solutions in Existing Apartment
Minett Studio did a fantastic job designing storage solutions for our home. They were very professional and the end result was amazing. We have so much more storage space now and it looks seamless. We get so many compliments on their work. We highly recommend them.
Georgia Orr / Richmond
Renovation and Extention
We would highly recommend Minett Studio to anyone considering a residential refurbishment since Ali understood our brief from the outset and has been extremely easy to work with. We are thrilled with the outcome and everyone is amazed at the transformationSee project
Terry & Cheryl McCOy / Sandringham
Heritage Renovation & Extension
" We engaged Minett Studio for a renovation of an existing period home. The design is exactly what we wanted to achieve. We especially appreciated Alishia's communication skills and ability to respond to brief and budget. We love our new home."
Surgeon / Melbourne
New Build
"My wife and I live in Singapore, and taking on the task of designing and building a house on the Mornington peninsula was always going to be a challenging task given the distance and the fact that we wanted to be closely involved. Engaging Minett Studio has been a terrific decision as not only are we happy with the architecture, but Alishia has seamlessly managed all the interconnecting parts for us – engineers, planning authorities, builders and suppliers. Her skill lies in understanding what each player needs, and designing right solutions on the first attempt. We're delighted with her expertise and service."See project
BHP Billiton Marketing Executive / Singapore
New Build
"Our home is breathtaking, every detail was considered and resolved. The design and process has exceeded our expectations"
See project
Events Co-ordinator / Queenscliff
Rei & Damon
Alishia of Minett Studios has been a godsend for our renovation project in Parkdale. From the very beginning she has been professional with a great eye for detail. Trust and communication are very important to us and Alishia is constantly keeping us informed of progress, ideas, or any changes to plans. We would highly recommend Minett Studios and cannot wait for our renovation to be completed.See project
Rei & Damon / Parkdale